The content is accurate at the time of publication and is subject to change.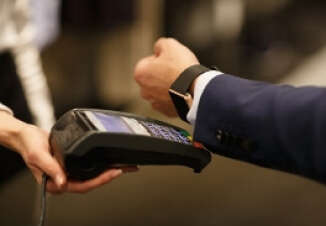 If you've been wishing that you could use your Discover card with FitPay-enabled IoT and wearable devices, you're now in luck due to a new partnership between Discover and FitPay. They have inked a deal that paves the way for Discover cardholders to pay for everything from coffee to clothing, using their FitPay-enabled wearable devices. The deal also includes alliance partner cards.
The payments are made via the FitPay Payment Platform and the Discover Digital Exchange (DDX). This move is good for both merchants and cardholders. "With the advancements of mobile technology, the way customers interact with merchants is being re-imagined with an eye toward more secure and convenient methods of payment," said Diane Offereins, Discover's president of payment services.
"This integration with FitPay is one more way in which Discover is continuing to enhance the payment experience and provide more options for our cardholders on how and where they pay," she said.
Making the connection
With this partnership, Discover's tokenization platform (DDX) will be integrated into FitPay's payment and digital wallet platform. This way, manufacturers of IoT and wearable devices will be able to offer their customers the ability to pay with their Discover card via near field communication (NFC) point-of-sale terminals.
Customers just have to tap their FitPay-enabled device at the register to pay with their Discover card.
Security, security, security
How are payments made? They use tokenization to enable payments and increase security. Tokenization works by sending a token to the terminal rather than the user's account information. The token allows the payment to go through and provides an additional layer of security.
This partnership was designed to provide consumers with more payment options. "Consumers should have options in how they pay, and this agreement makes cutting-edge payment devices available to Discover cardholders," said Michael Orlando, COO of NXT-ID and president of FitPay, Inc.
"Making payments easy, secure and frictionless requires building an extensive ecosystem. Discover is a unique and important part of that ecosystem, and we are very pleased be able to make the network available to devices on the FitPay platform," he said.
Right now fifteen manufacturers of IoT and wearable devices are using the FitPay payment platform.