The content is accurate at the time of publication and is subject to change.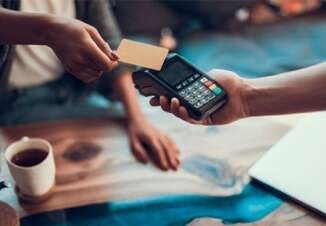 Discover started issuing contactless-enabled credit cards to existing consumers who need cards reissued or replaced. New cardholders will be getting their Discover contactless cards beginning December.
Discover is planning to convert to contactless credit cards over the next few months. As a result, they will join other issuers who are either already using this technology or in the process of transitioning to contactless cards. Issuers who are already using the technology are Wells Fargo and Chase. Citi, Capital One and American Express are also ones who started issuing contactless cards early.
"Contactless technology has become increasingly popular with our cardmembers and more accepted by merchants worldwide, and we want to deliver the best shopping experience to our cardmembers," said Szabolcs Paldy, senior vice president of marketing at Discover in press release. "The goal of this digital technology is to make payments fast, easy and secure, and give cardmembers more choices in how they pay."
Discover is using their D-PASS (D-Payment Application Specification) technology to allow their consumers to use contactless cards. The benefits of a contactless Discover card are ease, speed, security, and convenience. Users can simply tap their cards at readers with the contactless symbol to pay at millions of locations. There is no need to worry about rewards, the users will continue to earn rewards on all purchases.
If for some reason contactless does not work, Discover cardholders will still be able to swipe or insert their card to pay for a purchase.