The content is accurate at the time of publication and is subject to change.
This content is not provided by Citi. Any opinions, analyses, reviews or recommendations expressed here are those of the author's alone, and have not been reviewed, approved or otherwise endorsed by the Citi.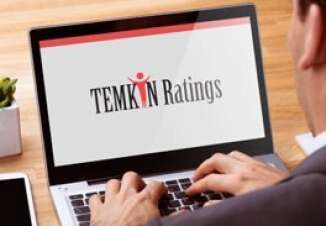 Discover took the top spot in the 2017 Temkin Experience Ratings ratings, a study looking at which credit cards give their cardholders the best customer experience. American Express and USAA came in a close second. The survey also found that the credit card industry as a whole has improved when it comes to customer experience.
The 2017 Temkin Experience Ratings, out for seven years, looks at the performance of 331 companies in 20 industries. Part of the survey focused on credit card issuers, checking in with 10,000 U.S. consumers to see how they felt about the credit cards they were using.
All in all, according to The Temkin Group, credit card issuers have made strides this year, meaning that they have raised the bar of their customer service. "Quite a few credit card issuers saw double-digit increases from last year, bringing up the average quality of customer experience in this industry," stated Bruce Temkin, managing partner of Temkin Group. HSBC is one of them, having gone up gaining 23 points on their score from last year.
The scores
Discover comes in first out of the 11 cards in the survey, with a score of 78%, and the 28th spot in the overall survey of 331 companies in 20 different industries. What about American Express and USAA? They tied with both getting a score of 73%, and scoring the 90th spot in the overall rankings. Capital One and Wells Fargo rounded out the bottom of the list.
The overall scores of all 11 credit card issuers:
Discover: 78%
American Express: 73%
USAA: 73%
Barclays: 72%
U.S. Bank: 71%
Chase: 70%
HSBC: 69%
Citigroup (Citi is a Credit-Land.com advertising partner): 68%
Bank of America: 67%
Capital One: 66%
Wells Fargo: 64%
When it comes to scoring, 70% is seen as being good, while 80% or more is excellent, and anything that is 60% or below is poor.
Credit card industry upswing
The credit card industry received an average rating of 70%, in the survey when compared to the 20 other industries, which included everything from airlines, fast food chains and auto dealers to banks and computer and tablet makers. This translated into coming in 6th in the overall industry rankings.
The survey found that credit card industry's customer service has gone up by 7% from 2016 to 2017, bringing their score up to 69.7%. In fact, all the credit card issuers showed improvement with the exception of Capital One; their score held steady from last year.
To get more information you can visit the website.