The content is accurate at the time of publication and is subject to change.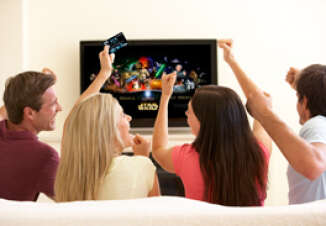 Disney is rolling out a new Star Wars credit card line, featuring classic Star Wars characters -- Darth Vader, Yoda and R2-D2 with C-3PO. Disney cardholders get 10% off on Star Wars merchandise, access to special offers, and for the first time in Disney's history they are adding Star Wars Meet 'n' Greets to the lineup.
"Star Wars is one of the most iconic franchises in movie history, and we are thrilled to bring a piece of this classic to our cardmembers," says B.J. Mahoney, general manager, Chase Card Services. "The unique card designs and exclusive experiences help Disney and Star Wars fans celebrate this epic film series in a whole new way."
May the force be with you
Cardholders will be able to get up close and personal with Darth Vader, the Supreme Commander of Imperial Forces, at the exclusive Star Wars Imperial Meet 'n' Greets taking place at the Disneyland Resort this fall, and the Walt Disney World Resort in the early months of 2016.
Cardholders will get access to special deals on Star Wars merchandise when shopping at the Disney Store, as well as key spots in the Disneyland Resort and Walt Disney World Resort. Right now when they use their Star Wars or Disney Visa Credit Card they get 10% at the Disney Store, and at certain stores in the parks. There will also be some Star Wars' themed limited-time offers to check out in the future.
The Disney Visa Credit Cards
Disney and Chase have rolled out a wide range of cards since they began partnering up, including the Disney Premier Visa Credit Card and Disney Rewards Visa Credit Card. With each card people earn 1% in reward dollars on all purchases, and 2% at Disney locations, as well as restaurants, grocery stores, and gas stations.
"Since first launching the Disney Visa Credit Cards with Chase in 2003, our priority has been providing a meaningful rewards program while also looking for new ways to bring excitement and fun to every aspect of the Disney experience," says Priya Girishankar, vice president, CRM & GM Consumer Financial Services. "We are delighted to add Star Wars Characters to our card designs and offer enticing perks tailored for the Star Wars and Disney fan alike."