The content is accurate at the time of publication and is subject to change.
This content is not provided by Citi. Any opinions, analyses, reviews or recommendations expressed here are those of the author's alone, and have not been reviewed, approved or otherwise endorsed by the Citi.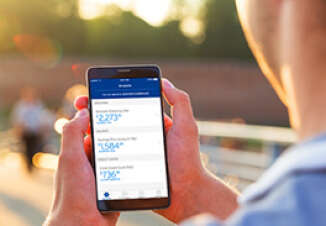 Citibank, a Credit-Land.com advertising partner, has announced an update to their app, so if you have ever wished you could circumvent calling up a customer service rep to dispute a charge, you can now do just that by opening your Citi mobile app and making your claim.
The app update is available right now for iPhone users located inside the U.S. with a version designed for Android users in the works for later in the month.
How it works
What kind of charges can cardholders dispute using the new app feature? They can dispute a charge made with a merchant for a whole host of reasons ranging from items being damaged to a duplicate charge appearing on their bill.
To make the claim they go into the app, and key in the information. Once the dispute goes through the network users will be notified via the app. They will also be able to get information about the status of their dispute and what the next steps are coming down then line.
According to Citi, this is the first U.S. credit card issuer to make this feature available to people via their mobile devices. It was designed to provide consumers a way to streamline the dispute process, and increase overall transparency.
"In a world that is increasingly digital by default, we are intently focused on servicing our cardmembers where they want and when they want," says Alice Milligan, Chief Customer and Digital Experience Officer for Citi Global Cards and Consumer Services. "Citi is making great strides in transforming our servicing model and providing cardmembers the ability to perform key banking tasks in their channel of choice. With this new dispute functionality within our mobile app, we're excited to further elevate the digital experience and re-imagine what mobile banking looks like."
More upgrades
In addition to the dispute feature in the Citi app they have installed other features. Now cardholders can also go into the app to ask for a credit limit increase for their credit card account.
If they have allowed recurring charges on their account they can now check out the full list directly in the app, and they can sign up for paperless statements too.