The content is accurate at the time of publication and is subject to change.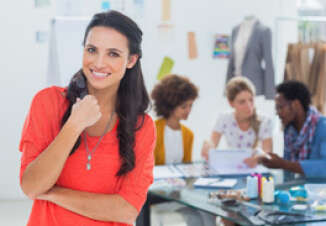 A recent report from American Express shows that companies headed by women and minorities are entering the middle market at a faster rate than other businesses.
Middle Market Power Index: The Growing Economic Clout of Diverse Middle Market Firms looked at gender and ethnic diversity in businesses that generate between $10 million and $1 billion in annual revenue. American Express partnered with Dun & Bradstreet to analyze middle market companies, taking into account their size, industry, and how long they've been in business. The study covered the last six years, from 2008 to 2014, and included almost 19 million businesses across the country.
While the overall number of middle market businesses in the United States increased by 4.1% during that time span, the number of middle market businesses owned by women increased by 23.6%.
Mid-size businesses owned by minorities grew by 22.1%.
"Women and minority-owned businesses are now responsible for much of the dynamism in middle market growth," said Dun & Bradstreet vice chairman Jeff Stibel.
Smaller groups account for bigger revenues
Although women and minorities account for a smaller piece of the middle market pie, they are generating revenue at a greater rate than their peers. Women-helmed companies make up 6% of the middle market, and minority-owned businesses make up 5%. However, while middle market revenue fell 2.2% over six years, revenue for women and minority-owned companies rose by 22.7% and 19.3%, respectively.
These companies are also providing more jobs, increasing employment in the middle market by 37.8% (women-owned businesses) and 38.7% (minority-owned businesses). Employment in the middle market as a whole grew by only 4.4%.
Businesses have room to grow
These diverse companies have plenty of room to grow within the middle market, as they are more likely to be on the lower end of the revenue spectrum and employ fewer people than other middle market businesses.
Middle market businesses owned by women and minorities tend to have smaller staffs—only 7% of firms owned by women and 9% of firms owned by minorities have 500 or more employees—and just over half of them generate revenue of less than $20 million (51% for women, 56% for minorities).