The content is accurate at the time of publication and is subject to change.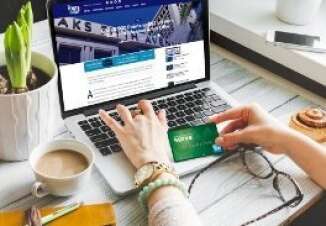 Do you need an excuse to shop at Saks Fifth Avenue? If so, then we have one for you—a $250 spend gets you either a $50 bonus or an extra 5,000 Membership Rewards points. This Amex offer is good until April 30, 2018. For some, the cash will be very tempting, but once you do the math, the points might turn out to be more valuable.
Amex Offers gives cardholders access to bonuses at a variety of retailers, on everything from restaurants and travel to shopping and more. With these bonuses, you can earn reward points or cash back. You can get the Saks bonus with one purchase or a series of purchases that total $250 or more, whether you're shopping online or in an actual store.
This offer is for anyone with an American Express personal card. Corporate cards and prepaid cards are not eligible, with the exception of registered American Express Serve and Bluebird Cards.
Getting those offers
Before hitting the store, cardholders must add the offer to their card. That way you can take advantage of the offer when you arrive.
If you haven't added an Amex offer to their card before, it's pretty easy. Simply head over to your American Express account and check out the latest offers. After that, just hit the redeem button next to the Saks Fifth Avenue offer.
Once that is done, you can head to the store or website and start shopping. While on the Amex website, you can check out the other offers available and add those to your card as well.
When cardholders take advantage of the offer, the bonus will show up as a statement credit within 90 days.
If you use the Amex Mobile app, you can see what offers are available nearby when out shopping or out on the town. The app is available via the App Store or Google Play, but you can also send a text saying MOBILE APP to 86509 to get a link to the app.
To get more information, visit Amex Offers.