The content is accurate at the time of publication and is subject to change.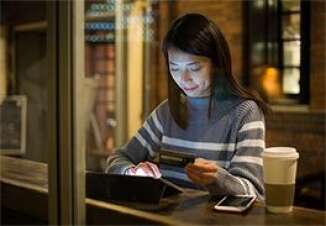 Now eligible American Express cardholders can earn 10X the points when buying items from David Chang's Summer Essentials list via Boxed. This special promotion is in play from now until July 19th, so cardholders may want to check it out sooner than later.
American Express rolled out this promotion because they are excited about the perks they have added to the American Expresses Gold card. Plus they have brought back the limited edition Rose Gold Card. In keeping with the Rose-theme David Chang is sharing with cardholders his favorite items for dining in or eating outside with family and friends.
These items range from snacks and drinks to wine and specialty items, and when cardholders order from the Summer Essentials lineup they earn 10X Membership Rewards points when they pay for the order using an eligible American Express Card.
Also, a Boxed dining credit is now part of this cards package, so now cardholders can get a $10 dining credit per month when they place an order on Boxed.
Eating out with the American Express Gold Card
With the enhancements to the American Express Gold Card cardholders now have more earning opportunities when they dine out, eat at home or head to restaurants when they are traveling. The Gold Cards earning capabilities are linked to everything to do with food. Cardholders earn quadruple points when eating out at restaurants, no matter where they are in the world. The also earn 4X points when buying groceries at supermarkets, as long as they are located in the United States.
As noted earlier they can also get up to $10 in statement credits when ordering via Boxed each month, but this perk also includes using other partners as well, including Shake Shack, Cheesecake Factory Seamless, Ruth's Chris Steakhouse, and Grubhub. This credit can mean getting up to $120 in savings annually.
Individuals looking to get more information about this card can visit the American Express website, and those looking for information about the Summer Essential items can head over to Boxed.