The content is accurate at the time of publication and is subject to change.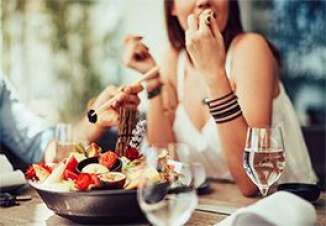 It's a wrap! American Expresses acquisition of Resy, a restaurant reservation-booking, and management platform is done and to celebrate they are rolling out some new offers and events. What will these offers look like? Starting on August 15, 2019, and staying in play until September 30, 2019 cardholders earn 500 points when they book a reservation via Resy. They can use this perk for three reservations earning a total of 1500 points.
Cardholders will also get access to presale tickets for Resy's foodie events coming up this year. "We are excited to have the Resy team as part of the American Express family," said Chris Cracchiolo, Senior Vice President, Global Loyalty, and Benefits, American Express.
"While this is just the beginning, these new collaborations showcase how we will be bringing together some of our best assets and capabilities, like our Membership Rewards program, with the incredible restaurants and dining experiences of Resy, to deliver real value and access to both diners and restaurants alike," he added.
Earning points with Resy
Cardholders may be wondering how they can get started earning points with Resy, and it's pretty easy. They simply get the app or head over to Resy.com. Once they do that they add their American Express card into the system. But it is important to make sure that the card is enrolled in the Membership Rewards program.
They then simply use the app to book reservations between August 15, 2019, and September 30, 2019. The first three times they book a reservation via the app they get 500 bonus points.
More events and perks
In September Resy's will hit the streets of NYC, but American Express cardholders will get to try it out early. Starting August 19, 2019, they will be able to take Resy for a test drive for three days.
Resy is also launching a new event series, and for this series, cardholders will get early access to tickets for 48 hours. These events include Resy Presents Secret Special with Danny Bowien & Friends and The Women of Food, London.
To get more information about these events people can head over to the Resy website.