The content is accurate at the time of publication and is subject to change.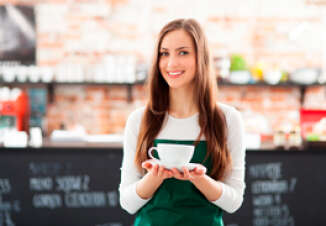 With summer fun comes summer jobs for many teens. But they may be happier this year, according to new study, since they're earning more this year than last with the average salary jumping from $498 to $582.
The American Express Spending & Saving Tracker talked with parents with an eye on learning more about teens' summertime earnings and savings trends. Parents reported that 36% of kids falling in the 13-17 age will be getting most of their money this season from hitting the pavement and getting a summer job, up 19% from last year.
With more money, comes bigger savings for teens, with many expecting to save just over half (51%), which translates into $10.5 billion in savings, representing a 30% increase.
Savings, savings and more savings
With teens saving more this summer, there are some very definite reasons for it, with three things making the top of the list:
• College tuition (27%)
• Car or vehicle (26%)
• Smart phone or other smart device (23%)
When it comes to getting ready for college, teens are looking to buy the tech they need to make their school life easier, with more looking to get a laptop – an 80% increase from last summer.
"The fact that teens expect to save more this year shows they are thinking about long-term payoffs, like saving for college and investing in the technology they need," said Jed Scala, senior vice president, Consumer Lending at American Express.
Top summertime gigs
What jobs are on teens' list? Fast food is always in style, and this year that remains the same with 24% flipping burgers, 20% working at the grocery store and 19% babysitting or being a nanny.
Other teens will be starting to pave the way for their career, with 18% having internships and 7% starting their own business or moving forward on another entrepreneurial activity.
But teens are also working at home for their allowance, with the most popular chores with parents ranging from cleaning their room (79%) to doing home improvement projects, like washing windows or painting (18%).
How much do they earn? School-aged children made about $35 a week on average up from $27 last year. Yet rewarding kids for academic accomplishments is always in style and have little do with allowances, with the three top rewards being: money (52%), gifts (48%) and eating out (44%).
The American Express Spending & Saving Tracker research was conducted online from June 3 - 7, 2015.