The content is accurate at the time of publication and is subject to change.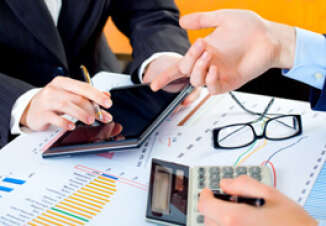 Economic optimism is high for U.S. finance executives, according to a new study by American Express and Institutional Investor Thought Leadership Studio. American financiers are leading the way by a big margin when compared to the rest of the world, with 69% expecting an economic upswing, up from last years 23%. In other countries optimism is up as well, with 38% of executives believing we are in for a substantial economic expansion, which represents a ten-year high.
Going along with this expected growth, the spending these companies will be doing around the world over the next year is expected to go through an upswing as well with 76% projecting moderate spending and investment, up from last years 55%, while those expecting to tighten the purse strings has dropped to 6%, down from last years 26%.
"After years of embracing a do-more-with-less mantra, many large and global companies are ready to shift into growth mode," said Brendan Walsh, Executive Vice President, American Express Global Commercial Payments. "Companies are loosening their purse strings to take advantage of improved opportunities, while at the same time focusing on top-line growth, on continuing to improve profitability and on ensuring they remain competitive."
Doing what it takes to succeed
While optimism is in the air, so is competition, with 53% of respondents saying that staying competitive with other companies in their economic arena is definitely in the mix when looking at their top goals for this year. Boosting customer care comes in a close second at 48%.
What will they do to meet their goals? Fifty percent are feeling the pressure to focus on customer service, while 81% plan on digging into their bank accounts to boost customer care.
On the other hand, they also see having transparent, ethical and sustainable business practices as being integral when it comes to competing.
Data, data and data
For many data is king, with 90% seeing sophisticated data analytics as being key to making decisions for their business in the future.
And in keeping with this theme 57% indicate that they will be directing much more of their resources toward increasing the performance of their analytics.
For the 2017 Global Business & Spending Outlook they spoke with 650 senior finance and corporate executives in the end of November and the beginning of December of 2016. These executives work for firms that make $500 million or more annually located in North America, Australia, Asia, Latin America and Europe.