The content is accurate at the time of publication and is subject to change.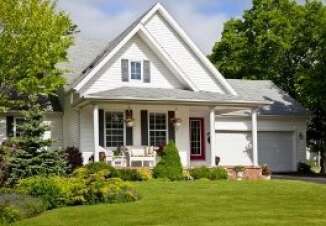 American Express and Eleven Madison Park are partnering up again to roll out EMP Summer House, a pop-up restaurant in East Hampton, NY – and this year they are expanding this initiative, by also launching the first EMP Winter House in Aspen, CO, later in the year.
For American Express cardholders this collaboration means they get exclusive access to reservations at both venues. "We are excited to continue our successful partnership with Chef Daniel Humm and Will Guidara to bring the popular EMP Summer House back to the Hamptons and open the first EMP Winter House in Aspen – both top travel destinations for our Card Members," said Janey Whiteside, executive vice president and general manager of Global Premium Products, Benefits and Services at American Express.
"EMP Summer House quickly became the top requested reservation in the U.S. last summer through Platinum Concierge, so we are looking forward to heading out east again with the Eleven Madison Park team and then later heading to the mountains of Aspen," she added.
American Express Cardholders get exclusive access
American Express will be working closely with the team at Eleven Madison Park team to rollout both restaurants, as well as offer cardholders access to exclusive benefits, including exclusive reservations for both EMP Summer House and EMP Winter House.
Once they are open people will have to use their American Express Card to snag a reservation, and when it's time to pay the check the only card that will be accepted at both restaurants is American Express. They are also working on creating a variety of distinctive experiences and events designed just for cardholders at both venues.
What, where an when
Both EMP Summer House and EMP Winter House will provide customers with Eleven Madison Park inspired cuisines. They will also integrate local ingredients into their dishes and local flair into the ambiance of the venue.
People looking to check out the EMP Summer House can head over starting May 25, 2018, and it will be located at 341 Pantigo Road in East Hampton. On the other hand, EMP Winter House will open its doors during December of this year and stay open until March 2019. More information on where it will be located and details on its opening will be broadcast later in the year.
With the addition of the EMP Winter House, American Express and Eleven Madison Park are building on last year's success. "We had originally planned the pop-up for one season, but had such an incredible experience with our guests and our staff last summer that we, along with our partners at American Express, realized there was no choice but to create a sequel," said restaurateur Will Guidara. "We look forward to welcoming everyone back to the beach and introducing the new Winter House soon," he added.