The content is accurate at the time of publication and is subject to change.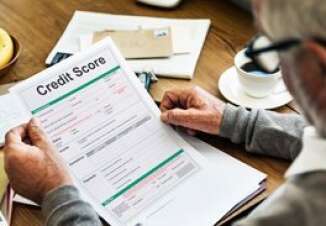 According to Experian's eighth annual State of Credit report, the average credit score is now holding at 675†, up from 673†. And this is just four points short of the average credit score from 2007, all of which means that credit scores are close to pre-recession levels.
The State of Credit report was designed to provide insight on not only consumer credit scores but also the state of economic recovery. The data from this report is hopeful according to Experian. "The trend line that we are seeing is quite promising. With employment and consumer confidence on the rise, we've made great progress as a country since the recession," said Michele Raneri, vice president of analytics and new business development at Experian.
"The economy is expected to expand at a healthy pace this year supported by access to affordable consumer credit and we believe that credit will continue to rebound. All of the factors point towards a good year for credit in 2018," she said.
Loans in all sectors showing year-over-year gains
In the study originations of loans are up across all sectors, with personal loans having an 11% upswing, and automotive loans showing a 6% gain. Consumer confidence experienced a 25% upswing, a 16% increase since 2007.
Average scores in a snapshot
The study also provided a snapshot of people's financial lives, with the average VantageScore clocking in at 675†. As far as credit cards, people have an average of 3.1 credit cards and 2.5 retail cards on hand.
What kind of balance are people carrying on their credit card? In the study, they found that the average balance was $6,354, while retail card balances averaged $1,841.
When it came to mortgages, the average amount of debt people carried was $201, 811, and non-mortgage debt averaged $24,706.
"Experian is committed to helping consumers understand the impact of their credit score. We want to help guide people when it comes to credit decisions--from applying for a new cell phone to getting their first mortgage-and be there for each step big and small," said Rod Griffin, director of public education at Experian.
"One of our goals is to help consumers understand the purpose of credit scores and why they are important. Being equipped with that knowledge is key to financial well-being and getting the financial services they need," he said.