The content is accurate at the time of publication and is subject to change.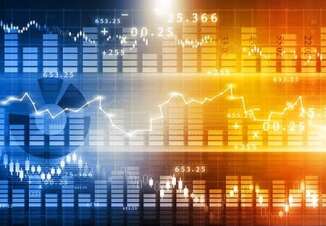 This year is expected to be replete with interest rate hikes. The Federal Reserve already lifted its key interest rate by a quarter percentage point in March. Yesterday, the Feds increased its target federal funds rate by 0.5% - the largest increase since 2000.
The federal funds rate increases are aimed at helping to reduce inflation. Rising interest rates mean borrowing will cost more, but saving will eventually earn more too. Thus, all kinds of loans that have variable interest rates will cost more. Credit cards in particular come with variable rates that will rise within one or two billing cycles. The size of that increase will correlate with the Fed's rate hike as credit card rates are based in part on banks' prime rate, which moves in tandem with the Fed.
If you have a credit card debt, the rate hike means you will have to pay more. For example, a 0.5% increase means you will have to pay an extra $50 a year for $10,000 in debt. Add here the previous rate hike of 0.25%, which is an extra $25 of interest for $10,000 in debt, and you are already paying an additional $75 a year in interest.
It is expected that the Fed will have more rate increases this year. Economists are forecasting another 0.5% increase this summer, with additional increases to follow in 2022. That means your debt will become even more expensive, unless you pay it off.
Not all credit card issuers will increase credit card rates immediately as they have up to two months to do so. Therefore, you have time to pay down your debt in full or at least lower your debt. For example, you can consider a 0% balance transfer credit card or a low interest personal loan to pay off your debt.
You can also contact your credit card issuers and ask for a lower interest rate. Not many consumers do that, but it is actually a good move. Banks often approve such requests, especially for consumers with spotless credit history with them. Even if you do have a couple of late payments on your credit account, it nevertheless is worth trying.