The content is accurate at the time of publication and is subject to change.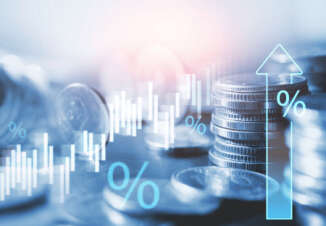 The Federal Reserve raised interest rates by 0.25 percentage points boosting the federal funds rate to a target range of 5.25% to 5.5%, the highest level in 22 years.
The Federal Reserve continues its efforts to reduce liquidity to the financial markets and tramp down high inflation. The Fed's goal is to lower inflation to the U.S. central bank's 2% target. That suggests another rate increase or two are likely later this year.
Here's what to expect from this rate hike:
Savings accounts: higher interest rates mean potentially higher yields on the savings and money market accounts. However, not all banks are quick at increasing the annual percentage yield (APY) of their accounts. Still, online banks have started changing their rates and they historically offer better rates.
Credit cards: since many credit cards have variable annual interest rates (APR), meaning the rates can change along with the prime rate, you can expect higher interest rates on credit cards any time soon. If you carry some balance on your credit cards, you may want to pay it off. And if you never carry a balance on your credit cards, APRs shouldn't be an issue for you.
Loans: personal loans will become more expensive too. However, existing borrowers with a fixed-rate loan won't be affected. Those who are looking to access a new loan will see higher interest rates.
Mortgages: while mortgage rates are not really impacted by federal funds rate, they still may become more expensive. Plus, those with an adjustable-rate mortgage may see higher rates and as a result bigger monthly payments.
The Fed's rates hikes are a signal to start acting now. You can take advantage of higher rates by shopping for better rates on savings accounts. And you may want to get rid of your debt for good while it's not too late.