The content is accurate at the time of publication and is subject to change.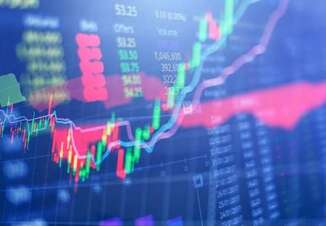 On Wednesday, Sept. 21, the Federal Reserve raised benchmark interest rates by another 0.75% and pledged to keep the trend to fight inflation.
It has been the third consecutive 0.75% hike so far this year and not the last one. It is expected that the Federal Reserve will continue raising interest rates at the current pace to tamp down on inflation. The Fed officials are intended to hike until the funds level hits a "terminal rate" of 4.50%-4.75% in 2023. With the current funds rate ranging between 3% and 3.25% and the Fed's two remaining policy meetings this year, that implies another 0.75% increase this year and more hikes next year but no decreases.
This month's Fed rate increase will again bring some negative and positive effects on consumers. Since many credit products, including credit cards, come with variable rates that change with the Prime Rate, the borrowing will become more expensive.
Thus, credit card members will see an annual percentage rate (APR) rise in one or two billing cycles. For those who have a habit of carrying some balance on a credit card, this increase means higher monthly payments. But you don't have to wait for your credit card APR to go up, you can act now and apply for a balance transfer credit card with a 0% promotional rate offer to pay off your debt.
However, the Fed rate hike is good news for savers. The increase in the key rate often means banks will pay more interest on their deposits. If you were shopping for savings accounts recently, you may have noticed that yields have been rising. If you are after savings accounts with high annual percentage yields (APY) check out offers from online banks as they tend to offer higher rates than brick-and-mortar savings accounts.