The content is accurate at the time of publication and is subject to change.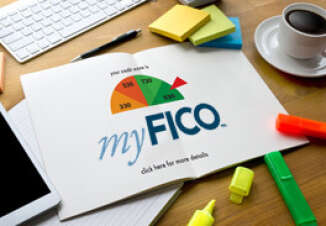 FICO has hit a milestone when it comes to providing consumers with free credit scores via the FICO Score Open Access program, with over 200 million U.S. based consumer credit and loan accounts now offering consumers their free scores. When you do the math this means that more than 100 financial institutions offer their customers this benefit.
This is exciting news for FICO who sees this initiative as being an effective way to help consumers meet their financial goals.
"The FICO Score Open Access program offers unprecedented transparency in credit scoring to educate, inform and empower consumers," said Marie Morel-Seytoux, senior director, Scores, at FICO. "The program allows millions of consumers to see the exact same FICO Scores used by their lenders for risk management decisions. This access helps consumers better understand their financial health and how lenders view their credit readiness. There is no substitute."
The scores offered by FICO Score Open Access are the ones actually used by the lenders, and come along with information on which factors are affecting the individual's credit score. These scores are delivered via mobile devices, paper statements, and the bank's websites.
FICO teams up with Operation HOPE
Along with the news of FICO's expanded reach with the FICO Score Open Access program, comes the announcement that they are working with Operation HOPE, a global financial dignity and economic empowerment nonprofit. Here, too, they will be offering consumers access to their credit score for free, and this partnership takes FICO's financial literacy and consumer empowerment initiative into new communities.
This partnership is designed to support HOPE Inside, a program that delivers Operation HOPE counseling directly into communities for free. The program provides people in these communities with access to information on everything from credit and money management, and homeownership preparedness, to small business entrepreneurship.
With this new partnership coaches working at over 50 Project Hope locations in the U.S. will be able to easily check their clients FICO Scores to help them have a better understanding of where they are at financially and what they can do to improve their scores. They will also get access to a wide range of educational materials as well.