The content is accurate at the time of publication and is subject to change.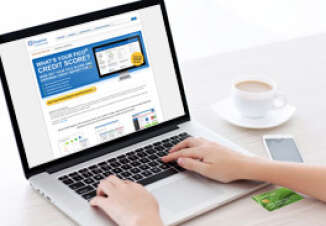 FICO scores are everywhere these days, with more and more card issuers, banks, and credit unions offering them to cardholders free of charge, and the federal government calling for greater consumer access. Now there's another place to get you FICO score, not quite for free, but close.
For a $1 fee (plus a few cents in applicable taxes), you can order a copy of your credit report and get access to your FICO score from Experian.com. Credit scores are important because potential lenders use them when determining eligibility for credit cards, auto loans, mortgages and other types of loans. A higher credit score translates to a lower interest rate on a loan, mortgage or credit card, so keeping an eye on your FICO score is a wise move.
FICO scores range from 300† to 850†, and are calculated using information about your payment history, debt to credit ratio, length of credit history, types of credit, and the amount of new credit you have. FICO estimates that 90% of credit decisions by lenders are based on consumers' FICO scores. "People who know their FICO scores are in the driver's seat when it comes to understanding credit and obtaining the best terms for themselves," said FICO vice president Jim Wehmann.
Trial memberships come with score
People who go to Experian.com for their credit report and FICO score will also get a package of educational information and a list of resources to help them understand their credit score. Personalized information will include a listing of factors influencing their score and a credit timeline showing changes in the score. People can access the materials on their laptop, mobile phone, tablet, or any other web-enabled device.
When entering personal information in order to get the FICO score, credit report, and additional materials, people will be prompted to enter their credit or debit card information to cover the $1 charge.
They will also be automatically enrolled in the Experian Credit Tracker program, which costs $19.95 per month. The program alerts consumers when negative information is added to their credit report and keeps them informed of their credit score and status throughout the year. Folks will be given a free seven-day trial membership to Experian Credit Tracker, during which they can cancel and not be charged anything beyond the $1 plus taxes for the credit score and report. After that seven-day period, they will be automatically charged for membership each month.