The content is accurate at the time of publication and is subject to change.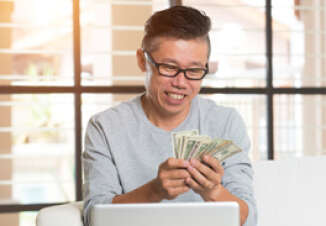 This the season for resolutions, which has lots of people looking back so they can move forward. Things are looking brighter for many, with 45% of people saying that they are better off financially this year than they were in 2105, according to the Fidelity Investments eighth annual New Year Financial Resolutions Study. And this is the highest level of financial enthusiasm cited since the study started.
What about next year? Here too there is an upswing, with 70% believing they will be doing better in 2017 than they are this year.
Optimism up, but concerns are still in play
Even though many are optimistic, they do have some concerns when it comes to money – and for the second year in a row "unexpected expenses" took the top spot when people were asked about their financial concerns for 2017, with worrying about the economy coming in a close second.
Of those who are fearful about the state of the economy, 42% indicated that political and global instability factored into those fears, with 29% believing it was a strong factor.
Saving is trending, but priorities shift
For people who have their sights set on saving in the new year, 62% want to put money away to meet their long term goals, while 32% are keeping their saving focused on the near future.
But when comparing this year's proprieties to last years, things have changed for both short and long-term savers. When it comes to those focused on the future, 64% are looking to invest in an IRA or 401k to get set for retirement, up from last year when 53% said the same. A change of note is that just about half want to up their retirement savings by 1% or more in 2017 with 61% of millennials set to do the same.
On the other hand, for those who are looking to save for the short-term goals, 72% want to increase the amount they have in their emergency fund, up from 60% in 2015. In 2014 just 52% were looking to increase the amount they have on hand for an emergency.
For Fidelity all of this is a great sign. "This suggests people are focusing on the right things when it comes to saving," said Ken Hevert, senior vice president of Retirement at Fidelity. "Whether it's a new roof for your home or a medical emergency, the unexpected can throw your finances for a loop. In fact, for those whose resolutions fell short in 2016, almost three-quarters said they were derailed by unforeseen expenses. Setting aside an emergency fund can create a buffer against the unknown, protecting the funds you've saved for other priorities, such as retirement savings."