The content is accurate at the time of publication and is subject to change.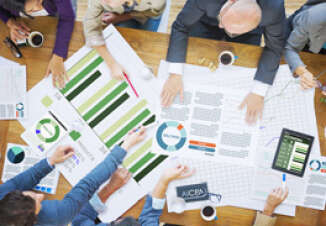 Fewer delinquencies and more jobs are contributing to the upbeat results in the latest Personal Financial Satisfaction Index by the American Institute of CPAs (AICPA).
The quarterly index looks at a number of different economic factors, and uses them to calculate the financial situation of American consumers.  Things like home equity and job availability are positive factors which increase the overall score. Negatives that bring the score down are inflation, taxes, delinquencies on loans, and unemployment.
First uptick since the recession
The last quarter of 2014 saw an index rating of 6.6, the first time since the financial crisis of 2008 that the index has been on the positive side.
"After years of feeling personal financial pain, the continued growth of the stock market, increases in available jobs, and a sharp decrease in consumer loan delinquencies are moving Americans' finances into positive territory," said AICPA vice president JeanneatteKoger.
Fewer delinquencies, higher home equity
The AICPA attributed the improved score largely to a decrease in loan delinquencies. These include credit cards and mortgages, which lessened from 3.8% to 2.9%. At the same time, job openings across the country spiked, climbing from 4.0 million to 4.8 million. A third factor was the improving stock market, which is looking bullish again.
Fewer underemployed people, a rise in home equity across the board, and an 8.3% jump in market values were also factors that contributed to the positive index result, along with a small drop in mortgage liabilities.
Index methodology
The Personal Financial Satisfaction Index is calculated using the difference between the Pleasure Index and the Pain Index, which each weigh four factors. The Pleasure Index measures the growth of assets and opportunities, while the Pain Index represents shrinking assets and opportunities.
The AICPA is an association representing accountants across the globe and has more than 400,000 members in 145 countries. They include accountants working in the public sphere, private practice, government, education, and consulting.