The content is accurate at the time of publication and is subject to change.
This content is not provided by Citi. Any opinions, analyses, reviews or recommendations expressed here are those of the author's alone, and have not been reviewed, approved or otherwise endorsed by the Citi.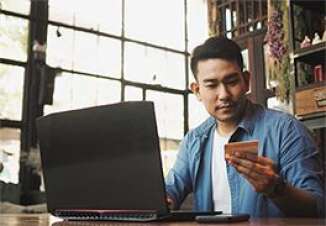 On July 31, the Federal Reserve elected to cut interest rates since the 2008 financial crisis. This move is a win for borrowers but an early warning for savers.
The U.S. central bank voted to reduce its benchmark interest rate by 0.25 percent. The federal funds rate had been going up steadily in the last four years with the last hike in December 2018. The decision to cut the federal funds rate is somewhat a response to the concerns about a slowing economy.
For consumers, the prime rate decrease can become a slight relief from growing borrowing costs. This can also impact student loan, mortgage, home equity loan, and saving accounts rates.
Effect on cardholders
Most credit cards have variable rates meaning there is a connection between credit card rates and Fed rate actions. The previous prime rate hikes led to record high average rate - 17.85%, according to Bankrate. Now, when the prime rate decreased by a quarter percentage point, the variable interest rates, which are tied to the prime rate, will decrease too.
Some banks have already started to lower interest rates on their credit card products. Thus, Citi, a Credit-Land.com advertising partner, has already lowered interest rates on their credit cards and Discover is going to join them next month.
However, banks could act on other fronts. For example, they could raise annual fees, shorten the 0 percent APR periods for balance transfers or raise balance transfer fees. So, if you wanted to take advantage of a balance transfer credit card with a promotional 0 percent APR, it might be right time to act.
More cuts in the future?
While the Fed left the door open for the future cuts, it's still unclear whether there will be any further rate cuts this year. But during the Fed's press conference after the July's meeting, it was said the July's cut was the start of a long running easing cycle.