The content is accurate at the time of publication and is subject to change.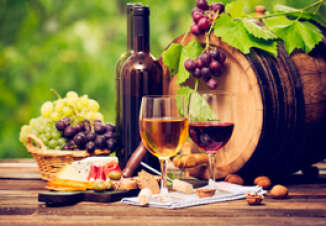 American Express will be at the Food & Wine Classic in Aspen, and Platinum cardholders who attend will be able to take part in a wide range of events, including tastings, performances, exclusive experiences and after-parties. For this event, they are joining forces with well-known chef Stephanie Izard, who will be hosting the American Express Platinum House starting on Thursday, June 15th through Sunday, June 18th.
Both American Express and Izard are excited about this event. "As a Global Dining Collection partner, I am extremely excited to collaborate with American Express on the Platinum House at the Food & Wine Classic," said Stephanie Izard. "This has given me the opportunity to bring my cooking and style to Aspen and to create the G.O.A.T. - greatest of all time - experience for Platinum Card Members."
Food, cocktails, and swag on AMEX
During the four-day event, cardholders can head over to the American Express Platinum House located at 1011 Ute Avenue in Aspen, Colorado to take part in the festivities. They will be able to sample treats provided by Izard, custom made cocktails from Hella Cocktail Co. and wine from Z Alexander Brown. But cardholders can also check out a pop-up greenhouse from Gotham Greens, beauty services by DryBar and Olive & June, and a Balm Dotcom Bar by Glossier.
If they are looking for swag, they can also pick up a Platinum gift bag curated by The Select 7.
People looking to take part in these events just need to show their Platinum card when they check-in, and they can bring up to three friends or family members along.
SoulCycle classes, a charity ride and more
SoulCycle will also be in the house too, giving cardholders a way to get their day off to an energetic start with some exercise. These classes will be held in a pop-up studio looking out on the Aspen Mountains. Starting on June 12th at noon people can register for classes, and they can get more information on the website.
But cardholders can also take part in the SoulCycle Charity Ride on Saturday, June 17th at 8:30 am hosted by American Express. This event is open to everyone at the Food & Wine Classic. Proceeds from the charity ride will be donated to Grow for Good, Food & Wine's charitable initiative benefiting Wholesome Wave.
To get into the events being held on Friday and Saturday evening, cardholders will need to RSVP. The events include:
The Platinum Card Taste Around with Stephanie Izard on June 16th at 7:30 PM
Greatest of All Time After-party with Stephanie Izard on June 17th at 10:00 PM