The content is accurate at the time of publication and is subject to change.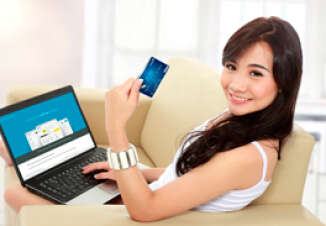 Free credit scores are trending with banks and credit card issuers, and now U.S Bank is offering their online customers free access to their scores. Along with credit scores, they can also use CreditView, an online simulator designed to provide people with a way to see how certain financial decisions might impact their score.
"Knowing your score is important, but even more importantly, we want customers to understand how choices they make can affect their score in the future," said Andrew Cecere, chief operating officer for U.S. Bank. "Having a good credit score makes it easier to take out a loan, rent an apartment or make a major purchase with the best possible terms. Offering CreditView through TransUnion helps our customers make wise choices, and is consistent with U.S. Bank's broader efforts to promote personal financial responsibility."
CreditView offering a birds-eye view
CreditView is powered by TransUnion, and is part of a customized dashboard that is included with the individual's credit score from that company. People can use the simulator to find out what would happen to their score if they make different kinds of financial decisions, including deciding to pay off all their credit card debt.
Customers can also use it to see how adding another credit card or loan into the mix will affect their overall credit score, as well as see what effect inquires on their credit line has on their score. What about balance transfers, on time payments, charged-off accounts, canceling old credit cards, or delinquent accounts? People can use CreditView to get more information on those as well.
In 2011 U.S. Bank started offering their retail credit card customers free credit scores, but the new CreditView powered by TransUnion system has replaced that system, and is only available online.
Education, education, education
Offering CreditView is seen as building upon U.S. Bank's efforts to educate people about their finances, by providing them with an assortment of tools and resources delivered through the U.S. Bank Financial Genius program. As part of this initiative this year they launched Student Union, which is designed to specifically provide college studies with online courses about finances and a way to connect with other students, as well as an opportunity to apply for a scholarship of $5,000.
Students will also be able to access their credit scores for free using CreditView throughout 2015 whether they are customers of U.S. Bank or not.