The content is accurate at the time of publication and is subject to change.
This content is not provided by Citi. Any opinions, analyses, reviews or recommendations expressed here are those of the author's alone, and have not been reviewed, approved or otherwise endorsed by the Citi.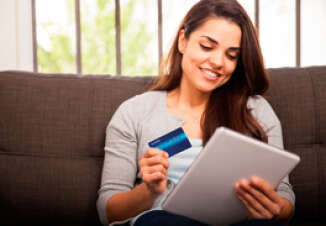 FICO announced that JP Morgan Chase has joined their Score Open Access program, and will begin offering Slate credit cardholders access to their FICO scores for free. New customers will get access to their scores once they are approved, while people who already have a Slate card will be getting their scores online beginning in April 2015.
The FICO Score Open Access program gives consumers access to the same scores that lenders are using to determine whether or not to extend them credit, and how much credit to give them. This is the only program to make this information available to consumers.
"FICO Score Open Access is ramping up quickly and we're well on the way to our goal of giving all Americans their FICO Scores for free," said Jim Wehmann, FICO's executive vice president for Scores. "Chase's participation in the program reflects its commitment to consumer financial education and empowerment."credit 
Educational bells and whistles
The FICO scores being provided to Chase Slate cardholders also come along with some tools to help them have a better understanding of the role their scores play in their financial goals.
The scores will be generated monthly and include not only the actual score, but also the reasons why they received the score they did, a summary of their credit bureau information and suggestions on how to improve their credit health.
Ten billion FICO scores were purchased by businesses in 2014. They are traditionally used in about 90% of lending decisions in the United States.
A bonus for lenders too
Giving their customers access to their scores has an upside for lenders as well. According to FICO, lenders already participating in the program have seen a lower delinquency rates as well as a bump in customer engagement and satisfaction, according to FICO.
In recent months other lenders, including Citi and Discover, have begun providing their customers with free FICO scores. (Citi is a Credit-Land.com advertising partner).
FICO, an analytics software company, is best known for generating credit scores used by businesses to determine the credit worthiness of consumers. Their clients include businesses auto lenders, mortgage brokers and credit card issuers.