The content is accurate at the time of publication and is subject to change.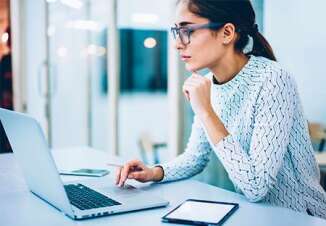 The big three credit bureaus agreed to give consumers greater access to their credit reports from now through April 2021.
Experian, Equifax, and TransUnion now allow consumers to check their credit reports weekly for free via AnnualCreditReport.com. Previously, free credit reports were only available once a year, and consumers had to pay for any additional requested copies of their credit reports.
This move is a mutual decision between the three major U.S. credit reporting agencies.
"We are making credit reports more accessible more often so people can better manage their finances and take necessary steps to protect their credit standing," said CEOs Mark W. Begor, CEO Equifax; Brian Cassin, CEO Experian; and Chris Cartwright, CEO TransUnion in a joint statement.
Why would you need to check your credit reports more often?
Even before the coronavirus pandemic, it was important to check credit reports regularly (at least once a year) to make sure there were no errors or suspicious activity. Now, during the COVID-19 outbreak, you may want to check your credit reports more often for several reasons.
First of all, any crisis is an opportunity for criminals and scammers, and phishing scams have been on the rise in the past weeks. If you check your credit reports more often, you will be able to detect fraud or identity theft earlier and take necessary actions. This way, the damage to your credit score will be minimal if at all.
Another reason is possible errors. Mistakes may happen more often now as many issuers have special programs to help consumers affected by COVID-19. If you were approved for some kind of COVID-19-related forbearance and there were some payment arrangements made with your lender or loan servicer, make sure they do not report you as being delinquent. However, note that any past late payments, that were reported before the crisis and were not resolved, will still be reported regardless of your current situation.