The content is accurate at the time of publication and is subject to change.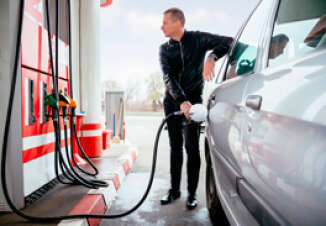 With gas prices down Americas are saving money at the pump, which not only translates into people driving more, but it also means that they are spending more to eat out and shop, according to a new study by the JPMorgan Chase Institute.
In terms of dollars and cents, according to the Impact of Lower Gas Prices on U.S. Household Spending Study, gas prices are down 25%, with middle income families spending $477 less when visiting gas stations and reducing their overall transit costs by 14 cents. What are they doing with their savings? They spent 58% which accounts for the upswing in spending at restaurants and with retailers.
If that does not seem like a big deal, do the math. It adds up. "The drop in gas spending is significant for consumers – it is the equivalent to more than a one percent increase in annual income for low and middle income households," said Diana Farrell, President and CEO, JPMorgan Chase Institute. "This savings at the pump benefited restaurants and retailers and contributed to changes in consumers' transportation choices that we haven't seen in five years. People are driving more and using transit less."
Spend, spend, spend – the details
While gas prices are down, people actually spent more at the pump perhaps buying more gas than usual by spending 24% more at the gas station, they spent less on other kinds of transit. This trend of consistently low and falling gas prices actually helped reverse five years of reduced gas consumption and lower mileage on the road.
That said, they also spent 34% more on services and goods that were not gas related, translating into an 19% upswing in eating out, 16% when shopping in retail stores, 13% when doing online shopping and 11% on groceries.
But what about the rest? According to the study the last 42% was probably spent buying items that they usually don't use credit or debit cards to pay for like cars and motorcycles.