The content is accurate at the time of publication and is subject to change.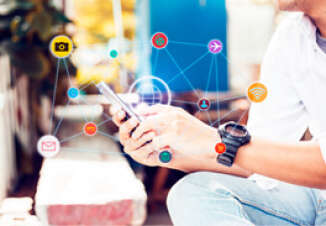 Gen Z may be young but they are financially savvy, according to a new study by American Express, showing that 81% make their own purchases, while 77% manage their own finance. Last, but not least, 72% have their own checking and/or savings account.
In this study called Raising the Bar: How Gen Z Expectations Are Reshaping Brand Experiences, they queried both Gen Y (ages 23 to 37) and Gen Z consumers (ages 16 to 22), finding that Gen Z is ahead of the game when it comes to using technology and social media to go shopping, make payments and contact customer services agents.
"Our research shows that Gen Z is two steps ahead when it comes to interest in payments solutions and technology and their expectations of brands. We're focused on meeting our customers where they are as we continue to reinvent how we deliver an exceptional service experience," said Luke Gebb, SVP, Enterprise Digital, American Express.
Gen Z loves mobile apps and payment tech
For Gen Z, technology and mobile apps are intrinsically tied into how they buy everything from clothes to music, with 59% saying that over the past 12 months they have used apps when checking out.
Brand based payment technology, like Amex Express Checkout, are definitely on their radar too, with 43% having used one when checking out. Mobile wallets, like Apple Pay, Samsung Pay or Android Pay, are becoming popular, with 33% of Gen Z respondents reporting that they have used one over the past 90 days.
That's not all. Their expectations are on high when it comes to security, with 46% indicating that keeping their data and privacy safe is a must for the companies, brands and products.
All about social media
Gen Z is all about using their smartphones whether that means connecting with each other or connecting with the brands and products they love. In this study, they were 22% more likely than Gen Y to appreciate getting notifications via an app for everything from special offers and sales to incentives.
What about social media-generated notifications? Here too they are up for it. Gen Z is 23% more likely than their older counterparts to want brands to use social media platforms to let them know about special promotions, sales or other kinds of incentives.
They are also 100% more likely than Gen Y to prefer connecting with brands via chat-based technology, like WhatsApp.
When it comes to brand loyalty, both tech and social media are a very real part of that equation, and if brands don't deliver in terms of app design and responsiveness they are more than willing to go elsewhere.
This study was conducted for American Express by Forrester Consulting. They surveyed 1,027 Gen Y (ages 23 to 37) and Gen Z consumers (ages 16 to 22) living in North America.