The content is accurate at the time of publication and is subject to change.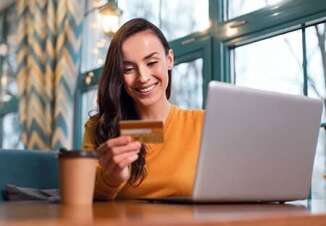 Capital One cardholders already have an option of redeeming Capital One miles or cash back through Amazon's Shop with Points program. Now they can get a Capital One bonus from Amazon.
Last year, Capital One joined Amazon's Shop with Points program giving its eligible cardholders one more redemption option. Recently, Amazon launched a promo offer that could save you some money if you use Capital One rewards at checkout.
As a Capital One cardmember with a linked Capital One credit card to your Amazon account, you can receive an offer to save $20 on a purchase of $80 or more when using miles or cash back at Amazon checkout. The offer will be around from now through September 30, 2020. You can redeem only 1 mile or $1 cash back dollar and pay the rest with your Capital One credit card to get the offer. You are not required to cover the whole amount of your purchase with rewards to qualify for the bonus.
However, not everyone will be eligible for the bonus offer. If you have an Amazon account with a linked Capital One credit card, log in to your account to see if you received the offer. If you haven't linked your Capital One credit card yet, you can go and do it now. You still have time to receive this offer.
Here are Capital One credit cards that are eligible for Shop with Points: Venture, VentureOne, Quicksilver, QuicksilverOne, Savor, SavorOne, Journey Student, and Capital One's business credit cards.