The content is accurate at the time of publication and is subject to change.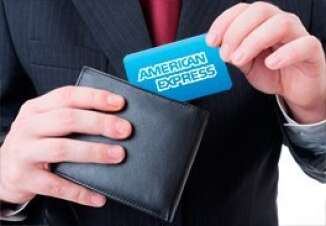 Amex Offers has a new targeted deal on the table for cardholders, offering them either $40 back, or 4,000 Amex Membership Rewards points on their purchase at luxury consignment retailer the RealReal. To get this offer, people must spend $200 or more with their American Express credit card.
Some cardholders may be offered the $40 back or the 4,000 Amex Membership Rewards points, while others may be offered both. If people have a choice, checking out the current value of the points may help them get the better deal. This offer is in addition to any other points cardholders would normally earn when using their American Express credit card.
The offer is valid until June 30th, 2018, and people who receive this offer must load it on to their card before hitting the store. When they go shopping, the deal is good for both trips to the actual store or when shopping online.
This offer is good for only the American Express card you have enrolled in Amex Offers. Once people use the Amex Offer, they will see a credit on their statement within 90 days of the offer's expiration date.
Offers, offers, offers
To get more offers, American Express cardholders can head over to Amex Offers, either online or via the app, and look around for offers they can use. They include shopping, eating out, traveling and more. Typically these offers either provide cardholders with cash back or bonus points.
When you find an offer you are interested in, simply click on the button labeled "redeem" and the offer is added to your credit card. As is the case with the RealReal offer, the bonus points or cash back will appear on your statement within 90 days of the offers expiration date.
Offers on the go
When out and about, people can use the American Express mobile app to find offers near their current location. If they add them to their card, they can immediately get the deal.
People can get the app via the App Store or Google Play, depending on the kind of device they are using.