The content is accurate at the time of publication and is subject to change.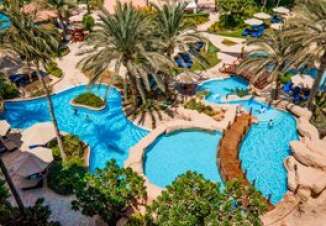 Would you like to stay at a Ritz-Carlton Hotel and save some money too? If so, you may want to check out the newest Amex Offer giving cardholders $100 off their stay when using their American Express card.
The stay must cost $500 or more in order to take advantage of the offer. The required $500 spend can include everything from room rate and room service to other charges incurred during the stay.
This offer is available from now until December 24th, 2018. To see if you can get this deal, all you have to do is log into your American Express account or app. Amex Offers can vary from card to card, and cardholder to cardholder, so it pays to check out your offers.
It's also important to note when using Amex Offers that you must load it into your card via the app or the website before booking a stay or making a purchase. And you must use the card connected to your Amex Offers account to pay for the stay.
Using Amex Offers
What if you aren't using Amex Offers yet, but you want to check out the deals? All you need to do is log into the American Express app or website, and sign up. Once that is done, you can look for this offer as well as others. Offers cover a wide range of activities, including travel, entertainment and shopping.
When using the app, people can also login when they are out and about to see if there are any offers available nearby that they want to take advantage of. That can apply to shopping, eating out or enjoying a night on the town.
People can take advantage of as many offers as they like because there are no limits.
The Amex cards
The good news is that Amex Offers is available on many American Express cards, including the Starwood Preferred Guest Luxury card, the Blue Cash Everyday card, the Platinum card and the Premier Rewards Gold card.
American Express business cards can also be used with Amex Offers, including the Starwood Preferred Guest Business credit card and the Blue Business Plus card.
To get more information on Amex Offers, visit this website.