The content is accurate at the time of publication and is subject to change.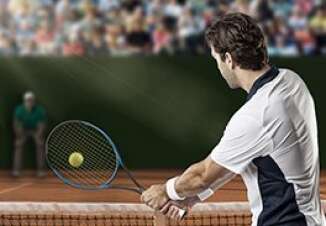 Are you a Chase cardholder? Are you heading to U.S. Open? If so, you can get access to the Chase Lounge at the U.S Open. All Chase cardholders and customers can take advantage of this offer. All they have to do is make a reservation and have a ticket to the U.S Open.
When visiting the Chase Lounge, people can chill out, have a drink and fill up on light refreshments and snacks. And if they don't want to miss a match, they will be live streaming the matches in the lounge.
The lounge will be open for both day and evening sessions, and reservations will be given out on a first come, first serve basis. But some sessions may not be available. People can check the website to see what is available, as well as sign up.
Getting into the lounge
The reservation that cardholders set up via the website gives them access to the lounge for themselves and three guests. When signing up, people can only reserve a spot for the session they will be attending.
The reservation comes with wristbands that give access to the lounge. That said, the wristbands don't give them access to the event; they must have a ticket to get into the U.S Open. If the lounge is crowded, people may have to wait. If people signed up for the lounge last year, they still have to create a new account on the website and make a reservation.
Where is the lounge? When you get inside of the U.S.T.A. Billie Jean King National Tennis Center, it is right by the East Gate entrance.
To sign up or get more information, people can visit this website.
Getting in with Chase credit cards
People with a Chase credit card can sign up for lounge access. What cards are in the Chase portfolio? There is a wide range of credit cards available for individuals, offering sign-up bonuses ranging from $150 to 65,000 bonus points, along with a variety of perks and features.
The cards currently available include:
Chase Freedom Unlimited

Chase Freedom

Chase Sapphire Reserve and Preferred

Southwest Rapid Rewards Priority Card

The World of Hyatt Credit Card