The content is accurate at the time of publication and is subject to change.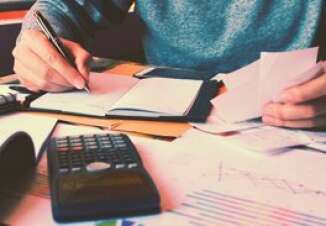 Credit scores pave the way for everything to getting that apartment or car you're coveting to getting a new rewards earning credit card or one with a low APR. Yet according to Take Charge America, a national nonprofit credit counseling and debt management agency, some people still don't understand just how important their score is and how tending it can make their life easier.
Regardless of what your credits score is there are certain "dos and don'ts" that can boost your score and your overall financial health. "Your credit score follows you everywhere you go," said Michael Sullivan, a personal finance consultant with Take Charge America.
"Even with a low score, there are hard and fast rules for improving your credit, but many of them aren't obvious and some even seem counterintuitive," he said.
Establishing a credit history and being picky along the way
Frist things first, Sullivan suggests establishing a credit history. While in the past paying with cash was optimal, those days have come and gone, and these days when it comes to establishing good credit actually using a credit card, or getting a loan or a mortgage is your best bet when looking to boost your credit score. And part of this equation is also making payments consistently and on time.
Diversifying your credit portfolio is also one of the keys to having a good credit score, meaning that having a variety of loans can actually boost your score. For instance, someone who has a mortgage, a credit card, and an auto loan will typically have a higher credit score than someone who just has one kind of loan. But here too paying on time is very important.
Being picky is also part of this process, so make sure to go with a lender who reports your history to the credit bureaus, otherwise having a loan with them is not helpful.
And more tips
Do you like using autopay? If so you're ahead of the game, because using it for loan and credit card payments means you won't miss a payment. This is very important because 35% of people's credit scores are tied to their payment history.
If you're thinking about closing a credit card, maybe think again, because it may lower your score. In general, they suggest that people never use more than 20% of the credit they have available, but when people close a card it lowers their credit-to-debt ratio. Why is this important? It could also lower your credit score.
Keeping track of credit card and loan statements each and every month is very important because it gives you the opportunity to spot any issues or red flags ASAP.
And last but not least, checking your credit report is important too, and it's available for free via annualcreditreport.com on a yearly basis. For more information, people can visit the Take Charge America website.