The content is accurate at the time of publication and is subject to change.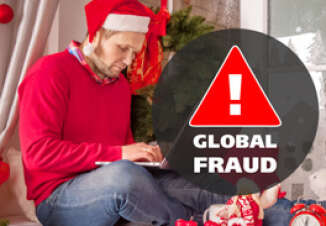 With the holiday shopping season upon us, retailers around the world can expect a 12% bump in online fraud when compared with data from the holiday season last year, according to data from ACI Worldwide. And the U.S. is expected to see an even bigger increase – a 43% jump due to the transition from stripe based-technology to EMV tech.
The data generated by ACI Worldwide is based upon hundreds of millions of transactions gleaned from retailers around the world, and intended to give them the inside scoop so they can protect themselves from cyber thieves.
"Fraud is increasing at a rate nearly equal to general retail growth globally—and is exponentially increasing in the U.S., due to a seismic shift from in-store to online activity," said Mike Braatz, chief product officer, ACI Worldwide. "And because fraudulent activity is now considered to be an everyday occurrence, consumers and merchants must take every precaution as we head into peak holiday shopping season."
U.S. Cyber Crimes Slatted to Rise
In the U.S. instances of card not present fraud attempt rates are projected to jump coming on the heels of the U.S. aggressively converting to EMV chip card technology. This initiative designed to protect data with encryption is believed to have sent cyber thieves looking to fill their pockets by going online to steal financial information and use it to commit card not present fraud.
Globally lower priced items are trending with fraudsters, as they did last year, spurred on by a variety of shipping methods they can take advantage of including buying items online and picking them up in the store, as well as the availability of low cost electronics and special promotions.
Yet in the U.S. the average cost of items being fraudulently purchased via credit card is set to go down from $239 to $219, representing an 8% downturn in price.
What kind of items do cyber thieves set sights on? The answer is cordless headphones, cosmetics, and sneakers along with other lower priced items. This can also include "Gift with Purchase" promotions, which they can turn around and sold on auction websites or the black market.
Christmas Eve Peak Fraud Time
Yes, Christmas Eve is a day set aside to get in all the last minute gifts, or for some to do the bulk of their shopping to take advantage of last minute deals. Yet is a peak time for cyber thieves, because gift cards and last-minute shopping is very popular and often teamed up with buying items online and then picking them up at the store.