The content is accurate at the time of publication and is subject to change.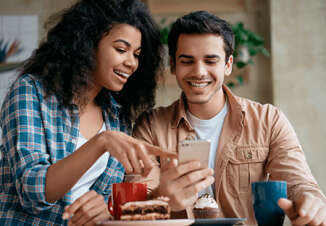 The new Google Pay app with a bunch of new features was released last month. The redesigned app offers many perks, and cash back rewards are probably the most exciting of them.
Google Pay partners with Rakuten In Store Network to allow users to earn cash back on card-linked offers for both online and in-store purchases at participating retailers and restaurants. To start earning cash back, users need to activate Google offers within the Google Pay app by adding the offers to a card stored in Google pay. Once offers are linked, users will earn cash back rewards by simply checking out with Google Pay or their physical credit card.
"As contactless payments become the norm, consumer adoption of mobile wallets is growing at a tremendous rate. Delivering merchant offers directly to their phones will be an increasingly important tool for incentivizing consumers to fill their shopping carts," said Erin Warren, General Manager at Rakuten In Store Network.
There is no need to scan a code or use a coupon. The partnership with Rakuten allows Google Pay users to simply link cash back offers to their card and get automatic rewards. Rewards will also show up automatically.
Rakuten In Store Network card-linked offers are available through the Android and iOS Google Pay apps. If you do not use the app, you can get it on Google Play or App Store.