The content is accurate at the time of publication and is subject to change.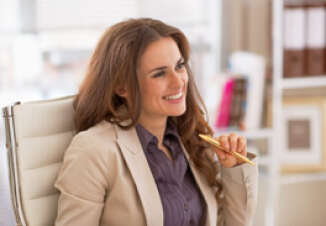 Women entrepreneurs often start businesses out of necessity, inspiration and because they have the grit to get the job done, yet they also need access to financial services and a climate that makes doing business easy to move forward with their goals, according to the inaugural Mastercard Index of Women Entrepreneurs.
The Index found that while developed markets like New Zealand, Canada and the U.S., foster the biggest growth in women-owned businesses by having supportive systems in place, women in developing markets like Uganda, Bangladesh and Vietnam, are making their own way based upon grit and need.
Women often need to overcome two issues when becoming entrepreneurs: cultural biases and fewer advancement opportunities. Having access to financial services and an easy path to doing business can make a big difference.
"The prevalence of ambitious, resourceful women should be regarded as a prime business opportunity. As society addresses existing cultural bias, we will do our part to help create those conditions that will strengthen and fuel the foundation for personal and economic growth," said Martina Hund-Mejean, chief financial officer, Mastercard.
Supportive countries for women
Developed markets were on top of the Index when it came to supporting the growth of women-owned businesses and providing them with opportunities, with New Zealand, Canada and the United States leading the way.
These countries offer them mechanisms that help them grow their small- and mid-sized businesses and make conducting business easier.
The top ten countries on the Index in this arena are:
New Zealand – 74.4
Canada – 72.4
United States – 69.9
Sweden – 69.6
Singapore – 69.5
Belgium – 69.0
Australia – 68.5
Philippines – 68.4
United Kingdom – 67.9
Thailand – 67.5
Lower income economies can have high percentages of women entrepreneurs, because women are spurred on by need rather being inspired to start businesses because of a supportive environment. With Uganda (34.8 percent), Bangladesh (31.6 percent) and Vietnam (31.4 percent) having high numbers of women entrepreneurs due to the necessity factor.
Grit drives women entrepreneurs
When it comes to developing markets, grit is the determining factor for women starting businesses. Women in these areas tending to take on opportunities that do not require them to have specialized knowledge or access to innovative assets.