The content is accurate at the time of publication and is subject to change.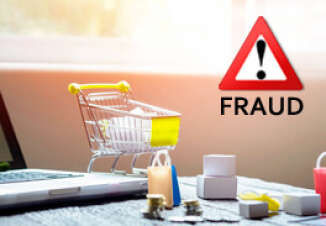 Shopping online or with mobile devices is gaining popularity with consumers, whether they are looking for trending fashion gear or are making summertime travel plans. Yet fraudsters are also hard at work looking for ways to cash in on this trend, according to a new study by Experian, showing that there was a 33% upswing in e-commerce fraud in 2016.
This increased migration of hackers to online platforms may be partially driven by the conversion to EMV chip-based technology by credit and debit card issuers and merchants in order to thwart cyber criminals at the register. "One of the major drivers for the increase in fraud attacks is the continued adoption of EMV terminals for chip-and-pin credit cards. While these cards reduced counterfeit credit card fraud at the point-of-sale, they have driven fraudsters online," said Adam Fingersh, Experian general manager and senior vice president of Fraud and Identity Solutions.
"This pattern is similar to what other EMV markets saw when transitioning to chip-and-pin cards. As more compromised data becomes available from breaches, it's easier for fraudsters to get their hands on identity data requiring consumers and businesses to stay diligent in protecting themselves," he said.
The states with the most fraud
In the 2016 E-Commerce Fraud Attack Rates Report Experian took a close look at this trend and broke down what states, cities and zip codes were ranked the highest for shipping and billing fraud. They found that Delaware, Oregon, and Florida took the top spots for billing and shipping e-commerce fraud on a state-level last year. Also, Oregon and Delaware each experienced a 200% or more upswing in e-commerce billing attacks.
That said when it came to just e-commerce billing fraud attacks three states made up over 70% of all attacks - Florida, California and New York.
Shipping fraud is trending too, with ten states experiencing an upswing of more than 100% when it came to fraudulent orders being shipped out, including Maine, Montana, Iowa, South Dakota, Wyoming, Alaska, Colorado, New Mexico, Idaho, and North Dakota.
Fraud attacks in the city
What cities had the most attacks? When it came to both shipping and billing fraud South El Monte, California, had the most of both last year. When they looked at just billing fraud, South El Monte's rate was twice the rate of Port Reading in New Jersey, which was number two on the list.
When they looked at zip codes, Miami had the most for e-commerce fraud, having 17 of the top 100 zip codes hit by shipping fraud. The city also had 20 of the top 100 when it came to billing fraud.