The content is accurate at the time of publication and is subject to change.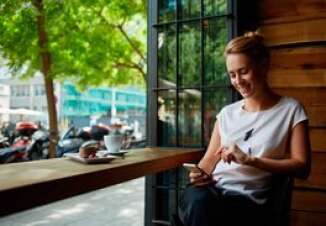 Buying everything from lattes to airline tickets with mobile devices is definitely gaining popularity, and this plays out in the Harris Poll's 29th annual EquiTrend Study, with PayPal taking the brand of the year spot, effectively leading the pack when it comes to mobile payments for the third year.
Yet Amazon was not cut out of the running, with the retailer taking the second spot. Even with these well-known brands doing so well with consumers, newer brands are also making inroads into consumer's consciousness, with Venmo, Square and Apple Pay gaining popularity too.
What about credit cards? They along with mobile payment providers were standouts for consumers, with Visa taking the top spot in this category, and MasterCard coming in a very close second. "Financial services is a very difficult category for consumers to relate to, so it's no surprise that mobile pay and credit cards, which consumers use every day and see real, tangible benefits with, are the shining categories," said Joan Sinopoli, vice president of brand solutions at The Harris Poll.
"Consumers' appetite for mobile pay is increasing, and as new mobile payment brands make inroads and familiarity builds, they could become significant threats to the more established brands," she said.
Millennials embrace mobile payments
Mobile payments are definitely on Millennials' radar, with the research showing that 42% are well acquainted with a wide range of mobile payment brands, compared to 19% of Baby Boomers. While PayPal was a winner in the category millennials and Gen X are more tuned to Amazon when it comes to mobile payments.
But what aboutApple Pay and Square when it comes to payment options? They actually give PayPal and Amazon a run for their money when it comes to quality among the younger set.
"As these up-and-coming mobile payment brands gain momentum -- particularly among the all-important millennial consumer - rooted brands like PayPal and Amazon Payments must continue to differentiate and leverage their master brands so they don't find themselves surpassed by fast risers in the category," said Sinopoli.
The EquiTrend Study took a close look at brand health and sheds light on the brands having the most traction with consumers in key areas, including automotive, media, travel, financial, entertainment, retail, nonprofit industries, restaurant, technology and household. The study is based on feedback from consumers. This year they asked over 100,000 consumers in the U.S. about more than 4,000 brands.