The content is accurate at the time of publication and is subject to change.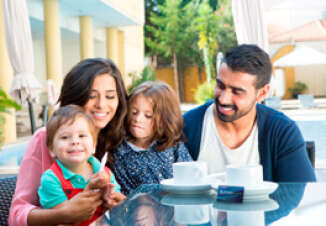 With a deficit in fun in the U.S. everyone is feeling it, including Hispanic Americans, who are looking to reboot their fun factor, according to a new Chase Freedom Unlimited Card survey. Just about all Hispanic respondents, a whopping 96% believe that fun makes the day better, while 59% feel like it's not happening. Yet, all is not lost with 43% feeling like their fun factor is on target, and 42% set on making sure that they don't overdo it.
For those who are feeling like they could use more fun in their lives to decompress and de-stress - because fun can do both - there is a solution, according to Dr. Emma Seppälä, Stanford psychologist, specializing on the science of happiness, health and success. She has teamed up with Chase to talk about why happiness and fun make our lives matter, and to give people some tips they can use in their everyday lives to make that happen.
Fun tips
What are the tips? For starters, Dr. Seppälä suggests that adding in small bits of happiness and fun throughout the day can be the key to easing stress and making your life just feel better. "If we focus on boosting fun and happiness in our lives, even in little ways, research suggests we can end up more productive, charismatic, energetic and innovative," said Dr. Seppälä. "The Chase Freedom Unlimited Card survey results suggest that there are unlimited opportunities for fun in everyday moments, experiences and things." If you think you have heard this before you may well have because Dr. Seppälä is the author of The Happiness Track, and is a TEDx speaker.
Unlimited cash back
Chase rolled out the Chase Freedom Unlimited credit card in March, offering 1.5% back on all purchases, and there is no limit to how much cash back people can earn. When it comes to redeeming cash back rewards people can do so for any amount, whenever they want to cash in. This card is available in English online and in Spanish at Chase branches.
study was conducted on online omnibus study was conduct where they interviewed 500 Hispanics over the age of 18.