The content is accurate at the time of publication and is subject to change.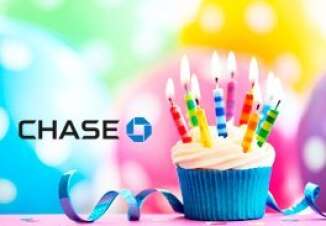 Having a holiday birthday can be a bit of a downer, according to the new Chase Freedom study, finding that 32% of people with a birthday at holiday time felt that they missed out on having a festive day. Some of their friends and family may have contributed to that feeling with a fifth of respondents saying that they chanced being on the naughty list by forgetting or ignoring someone's holiday birthday – and some said they deliberately downplayed a holiday birthday.
How often do birthdays and holidays bump into each other? In the survey, 43% of people indicated that their birthday fell close to or on a national holiday. While 64% said they knew someone who celebrated their birthday during holiday time.
The birthday and holiday blues
Whether it's Halloween, Thanksgiving, Christmas or New Year's, 84% of people said having a birthday from October through December is hard. While 61% indicated that out of all four of the holidays having a birthday around or on Christmas is the worst.
But all hope is not lost for people with holiday birthdays, with 56% saying that even little gestures, including inexpensive gifts, helps thwart the holiday birthday blues.
Cash back helps
When it comes to holiday birthday presents, cash back can make a difference too. With 75% of people saying that using cashback rewards is a stellar way to pick up holiday birthday presents, whether shopping for a friend or a family member. Some indicated that they even use their cash back rewards to treat themselves.
The Chase Freedom credit card gives people a way to earn 5% cash back for purchases totaling up to $1,500 in key categories during each quarter. All other purchases earn them 1% cash back whether they are booking travel or getting a coffee. The Chase Freedom Unlimited, credit card cardholders get 1.5% cash back on all purchases.
This study was carried out between October 23 and 25. They surveyed 1,011 adults all aged 18 years and older.