The content is accurate at the time of publication and is subject to change.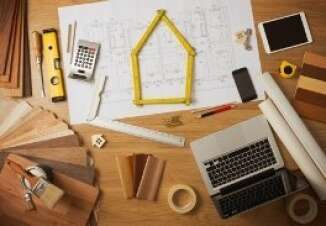 Winter is a time for skiing, snowboarding and ice skating, but for some it is also a time for home improvement. According to a new study by TD Bank, people will be doing just that this season and they will be using a home equity line of credit (HELOC) to finance it.
The TD Bank HELOC study found that 80% of people with existing loans under their belt are planning on doing some work on their homes, and are thinking about using their home equity line to pay for it.
With the average amount of HELOCs set at $84,000 a little more than half (51%) said they will be using at least $50,000 to get their renovations finished. "Immediate access to low-interest funds through a HELOC gives homeowners peace of mind to adequately prepare for any season, whether they need a new roof or updated insulation," said Mike Kinane, Head of Consumer Lending for TD Bank.
"Using a HELOC to make renovations during the winter is a smart, cost-effective option for homeowners because they can take advantage of reduced prices on materials during annual holiday sales, and access a larger pool of contractors who may now be working on more flexible off-season schedules," he said.
Getting a HELOC
Nearly a third (32%) of people said that they will be using their HELOCs to get home renovations done, while others had different things in mind for their home equity line, including building their emergency funds (14%) and covering education expenses (12%).
People who had not used their HELOC during the past year said they let it sit because they didn't need it for a specific item or event. While some were keeping it open in case there was an emergency of some sort they needed the funds to deal with.
HELOC's reloaded
During the study, they also asked about 200 other homeowners who had been part of their HELOC Reset Measure last year, what they did when their draw period came due over the last 12 months. They found that two times the number of people taking part in their 2016 survey said that they would be refinancing their HELCO this year, and 28% already had.
They also found that 68% of Individuals whose reset period was approaching and had already decided to refinance kept their HELCO at what it was or decided to go for a bigger amount.
Will these folks be selling their homes anytime soon? The answer was no for 52% who said they would be staying put for at least 10 years so that the equity in their home would increase. They would then be able to leverage the home equity line they already have or get a new one.
The HELOC study was conducted between October 18 and 25 with 1,010 American homeowners.