The content is accurate at the time of publication and is subject to change.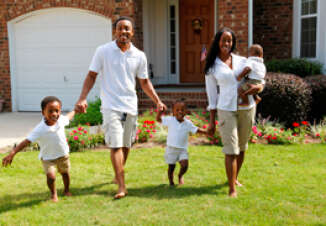 U.S. Bank is continuing its commitment to support affordable housing by partnering with Home Matters and donating $75,000 to develop a series of videos designed to open up the conversation about the importance of having access to affordable housing and living in safe and stable communities.
Home Matters is a national coalition working toward decreasing homelessness and increasing affordable housing. Videos will be produced by Wondros, Jesse Dylan's creative firm. "The Home Matters movement was launched two years ago to change the way people think about where they live," said Dave Brown, CEO of Home Matters.
"There are many quality of life issues – from health to education and financial success to public safety – which all have Home as a common denominator. With these next videos, we'll get everyday Americans talking about where they live and how important it is that every American lives in a safe and nurturing environment," he added.
Coming together
In the coming months U.S. Bank will work with Wondros and Home Matters to develop the series. "We hope that our support of Home Matters encourages conversations about the importance of Home, and having Wondros on board will go a long way toward building awareness of the cause," said Melissa Borino, director of community development for U.S. Bank.
"U.S. Bank is committed to helping families and individuals gain access to Home by providing financial education, working with first-time homebuyers and supporting the development of affordable rental housing in communities across the country," he said.
Wondros has worked with a wide range of corporations, individuals and organizations, including The Open Society Foundation, ONE, The Columbia School of Journalism, MD Anderson and TED.
U.S. Bank on affordable housing
In 2014 U.S. Bank committed to giving just about $7 billion in construction loans and tax-credit equity in order to support the developing and building affordable rental housing on a national level. A wide range of projects have been part of this initiative, including the creation of specialized units for veterans, seniors, and people who are homeless, as well as other groups.
Part of this is also providing first-time home buyers with access to specialized mortgage programs and online tools and educational resources.
The John D. and Catherine T. MacArthur Foundation is also contributing funding to the video series. They recently released a study showing that 55% of all Americans have sacrificed something in order to pay their mortgage or rent, which may have included skimping on healthy food or health care, delaying retirement savings, racking up credit card debt, living in neighborhoods they consider to be less safe, and getting an extra job.