The content is accurate at the time of publication and is subject to change.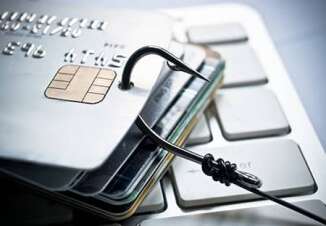 It is sad to admit, but fraud has become a fact of life in this age of online transaction and online banking. It can harm anyone and their finances. Luckily, there are ways to protect yourself and your finances from fraud.
Before you know how to protect yourself from fraud, you should know what to expect. Here are some common ways fraudsters can take advantage of your money:
application fraud: when a stolen or fabricated ID is used to open a new financial account (often a credit account - credit card)
account takeover fraud: fraudsters gain access to your current bank account login information and use it to make purchases, withdraw money, or extract valuable personal information
credit card fraud: fraudsters get access to your card payment information, like card number and CVV (the same also applies to debit card fraud).
There are endless ways criminals can get access to your personal and financial information these days. You cannot know all of them as criminals are creative and invent new ways real fast. However, knowing some common ways your financial information can be stolen will help you prevent fraud. Here are some of the common fraud methods:
Phishing: when fraudsters try to trick people into giving them personal or financial information using a scam email, text (smishing), phone call (vishing), or website (pharming).
Skimming: when fraudsters get a credit or debit card information by taking a picture of it. Today there are skimming technologies that can be installed anywhere you swipe your cards - stores, gas stations, ATMs, etc.
Now, as you know a bit more about the methods criminals use to steal your personal information, you can protect yourself and your money from fraud. Here's what you can do:
Make your personal data harder for criminals to find: the best password is a long password with various lowercase and uppercase letters, numbers, and symbols. Such passwords are harder to crack. Never use the same password for two or more accounts, and make sure you update your passwords from time to time. Another thing to keep in mind is that you should never ever send your card numbers, passwords, or SSN over email. If you use websites, make sure those webpages are official and secure (look for "https" and the lock icon next to the URL in your browser address bar).
Regularly monitor your accounts: never toss away bank statements without carefully reviewing them. Regularly check your online bank accounts' transaction records to look for charges you do not recognize or didn't incur. At least once a year, request request a copy of your three credit reports (TransUnion, Equifax, Experian) and check for accounts, credit denials or loan documents you do not recognize. You can always freeze your credit reports to prevent fraudsters from opening new credit accounts in your name. Just keep in mind that you will have to lift the freeze every time you apply for a credit card or loan yourself. Many banks offer an option of online or text alerts in online account, turn them on to get alerted of any activity in your account.
Protect your devices: try to minimize usage of public Wi-Fi and never use it to log into your bank account or send financial information. Use your mobile data instead of public Wi-Fi. Never forget to log out of your accounts as soon as you're finished. When you simply close an app or browser window, you are not logged out in most cases. Just click "log out" to make it harder for hackers to access your account. Plus, always keep your smartphone and tablet's software updated and keep any spyware and monitoring services up to date on your laptop and desktop computer.
While there is no way to completely protect yourself from fraud, there are ways to add extra layers of protection. Make an extra effort to protect yourself from fraud and it will pay off.