The content is accurate at the time of publication and is subject to change.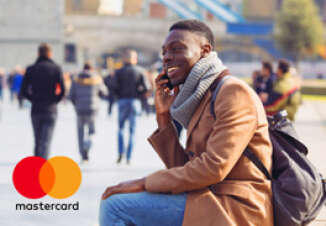 MasterCard and George Soros are partnering up to explore creating Humanity Ventures, an initiative designed to up the social and economic status of refugees, migrants, and others around the world living in both emerging and developed communities.
This partnership comes on the heels of Soros committing to invest $500 million last fall to ease challenges faced by migrants and refugees, as well as the communities where they live around the world. Humanity Ventures is seen as being a part of Soros plan, and was announced at the World Economic Forum by MasterCard CEO Ajay Banga and George Soros.
The duo pointed out that lack of healthcare, inadequate education, joblessness, and financial exclusion are issues for people living in emerging economies and developed ones, even with the availability of development and humanitarian aid. MasterCard and George Soros believe that by using private sector capabilities along with strategic, long-term investments the lives of those who are underserved and marginalized in the world can be improved.
"Migrants are often forced into lives of despair in their host communities because they cannot gain access to financial, healthcare and government services. Our potential investment in this social enterprise, coupled with MasterCard's ability to create products that serve vulnerable communities, can show how private capital can play a constructive role in solving social problems," said George Soros.
<Incubators, accelerators, and profits
Once Humanity Ventures is rolled out Soros may spend up to $50 million, so that the solutions they develop scaled down so they can be used in these communities, as well as ensuring that they are sustainable. The initiative may end up also acting as an incubator and accelerator, which can be used for smaller projects that also show a commitment to helping ease the migration crisis.
Part of sustaining this initiative on the ground is making it profitable, while also safeguarding the integrity of the project. "Humanity Ventures is intended to be profitable so as to stimulate involvement from other business people. We also hope to establish standards of practice to ensure that investments are not exploitative of the vulnerable communities we intend to serve," said George Soros.