The content is accurate at the time of publication and is subject to change.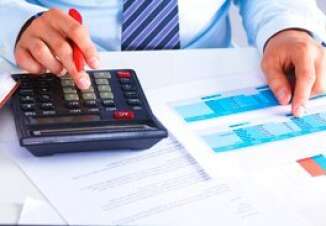 Last year identity fraud hit a record high, according to the 2018 Identity Fraud Study released by Javelin Strategy & Research. This brings the total number of identity fraud victims in the U.S. to 16.7 million, representing an 8% upswing. Altogether, cyber thieves netted 1.3 million more victims in 2017 and brings the total stolen up to $16.8 billion dollars.
Online Crime
While the industry has taken steps to reduce fraud, including employing EMV technology, cyber thieves moved away from brick and mortar stores and decided to go online to take advantage of consumers. In the study, they found that "Card Not Present" Fraud is trending with cyber thieves, making it 81% more likely that fraud will occur when shopping online.
"2017 was a runaway year for fraudsters, and with the amount of valid information they have on consumers, their attacks are just getting more complex," said Al Pascual, senior vice president, research director and head of fraud & security, Javelin Strategy & Research.
"Fraudsters are growing more sophisticated in response to industry's efforts to implement better security. Fortunately, there are a variety of digital tools that consumers can leverage to stay better informed on the status of their identities and accounts, and to ultimately stay better protected," he added.
Social Security Number Theft is Up
How cyber thieves are carrying out fraud has shifted too, and while credit cards are still hot with thieves, they are also focusing on stealing Social Security numbers. This trend resulted in another first for the study, finding that more Social Security numbers (35%) were compromised than credit cards (30%) during reported breaches.
Cyber thieves have also taken an interest in opening new intermediary internet-based accounts, including those provided by email payment systems and e-commerce merchants like PayPal and Amazon. While it can be hard to actually make money with these accounts, they can be used to transfer money out of a victim's already existing accounts. Last year 1.5 million people who were victims of existing account fraud had an intermediary account opened in their name before the fraud took place.
There was also a spike in account takeover, with losses from this kind of theft hitting 5.1 billion, representing a 120% upswing from 2016. This kind of fraud tends to cost consumers both money and time – with people typically spending $290 (est.) and 16 hours to resolve resulting issues.
Consumer's Anxiety Levels are Up
Fraud related anxiety has increased too, with 69% of consumers saying that they are worried, up 18% from 2016. In the study, they attribute this increase to more fraud cases being reported and the extensive coverage of the breach at Equifax.
In fact, these breaches were at the top of the list for consumers when asked about identity-related threats, with 63% of people indicating that they were 'very' or 'extremely' worried about the possibility of a breach, while many report not knowing how to protect themselves.
Cynicism is also on the rise, with 64% of people who have been victims of a breach saying that being notified was more about companies looking to protect themselves than protect victims.
The Javelin Strategy & Research 2018 Identity Fraud Study was carried out in 2017. They employed an online survey, which was taken by 5,000 U.S. based consumers.