The content is accurate at the time of publication and is subject to change.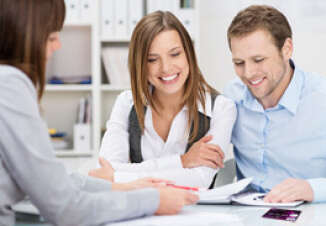 There may be something to be said for waiting, but when it comes to getting a debit card from your bank, it's all about instant gratification.
A study from the Javelin Institute showed that customers who were instantly issued debit cards when opening up a new bank account were more likely to report satisfaction with their bank. They were also more likely to start using that debit card right away, adding to the bank's revenue stream with interchange fees.
The study showed that folks were 22% more likely to rate themselves as "extremely satisfied" with their financial institution when the bank gave them a card right away, rather than making them wait for the card in the mail. They were also more likely to say their bank was innovative (64% versus 48%) and a "great finance partner" (57% compared with 45%).
And there are financial benefits for banks, as well. In the first month of using the card, each customer accrued between 50 cents and 77 cents in interchange revenue, which adds up when you realize that big banks have millions of customers.
Credit unions and small banks strive to match big bank practices
Seeing the success of instant card-issuers, smaller banks and credit unions are trying to switch over from mailing cards and start issuing customers their debit cards immediately. It only takes about five to fifteen minutes to print a card in the bank and instantly issue it.
"Notably, smaller institutions, such as community banks and credit unions, are leading adoption of instant issuance to gain a competitive advantage over their larger peers," said Javelin's Nick Holland, lead author of the study.
People don't want to wait for lost and stolen card replacements
Folks don't just need new debit cards when they open a new account—they also need them if their card has been lost, stolen, or compromised. When people were given a new card immediately after reporting their card lost or stolen, rather than having to wait for the mail, they were 30% more likely to say they were "very-to-extremely satisfied" with their banks than those who had to wait.
"While financial institutions traditionally focus on the monetary benefit of instant issuance, our research shows it can also empower them to address growing customer demand for immediate service—from opening a new account to replacing lost or stolen cards," explained Holland.
The study, titled, Instant-Issuance Payment Cards: Fulfilling Consumer Expectations for Immediacy, is a white paper jointly issued by Javelin and Entrust Datacard. For more information copies can be requested here.