The content is accurate at the time of publication and is subject to change.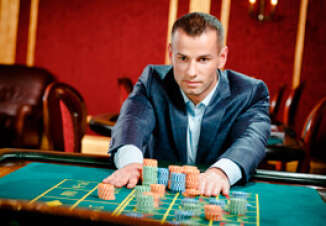 Landry's and the Golden Nugget Hotels and Casinos are the latest victim of cyber criminals, reporting that they have experienced payment card data breaches happening as far back as May 2014 and ending at the end of 2015. Landry's Inc. is the parent company of a wide range of restaurants, gaming and entertainment brands, with this breach affecting over 30 brands in 40 states, located in the U.S. and Canada.
The Houston-based company originally announced the possible breach late last year after receiving reports of suspicious activity on payment cards used at some of their stores. They hired a cyber security firm to give their payment card systems a thorough exam, while also implementing containment protocols. Landry's has also been working with law enforcement offices and its payment card networks to resolve the issue.
The where, when and how of the breach
The investigation determined that cyber criminals were able to place a program on the payment processing devices at some of Landry's spas, managed properties, restaurants, and food and beverage outlets. The software uses the magnetic stripe from credit and debit cards to leverage cardholder information, including names, card number, and expiration date, as well as the internal verification code.
The hackers attached different locations at different times, with the majority occurring from May 4, 2014 to March 15, 2015 and from May 5, 2015 to December 3, 2015. But a smaller number were hit from March 16, 2015 through May 4, 2015.
People who want to see if the location they visited was a target can check out the list on the website.
The clean up
Landry's has upgraded their payment security, which means including encryption in the system in order to stop a similar issue from happening again.
The company is also working with the payment card networks to determine which cards may have been affected, so that that credit and debit card issuers can increase monitoring for those accounts. People whose accounts are identified as being at risk will be notified by mail or email.
The company suggests that customers who used their payment cards during the times the system was breached review their credit card statements for any unauthorized activity and report those charges to their issuer.
People with additional questions or concerns can call Landry's and Golden Nugget at (877) 238-2151 (U.S. and Canada), from 9:00 am to 7:00 pm EST, Monday through Friday.