The content is accurate at the time of publication and is subject to change.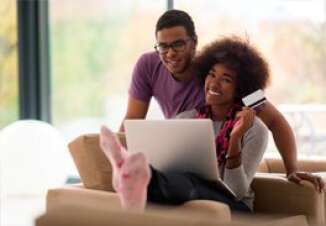 Credit cards are popular with both Gen Z (age 18-24) and Gen Y (age 25-34) according to a new study by Vyze, a cloud-based financial technology solutions company, finding that these two generations have a lot in common when it comes to their relationship with credit cards.
In the study, they found that credit cards offering 0% interest for six months were the go-to credit card for 80% of Millennials and 71% of Gen Z when compared to cards offering a fixed monthly payments.
And that is not all. Paying with credit cards offering 5% cash back is also a hot with both generations, trumping using cash for 53% of Gen Y and 55% of Gen Z. "Despite the hype about Millennials and Gen Z, it turns out there's not a radical difference between these groups when it comes to credit," said Doug Filak, CMO of Vyze.
"Instead, a relatively traditional view emerges across the board and these consumers are right where we'd expect them to be based on age and experience. Our advice to retailers is to adjust their programs without overcorrecting based on a mistaken sense that these shoppers are drastically different, for example by simplifying and clarifying credit applications versus moving away from traditional credit entirely."
The younger generation is okay with debt
When using credit cards debt can start to accumulate, but both generations are pretty relaxed when it comes to having a balance on their card, with seven out of 10 saying they are "fairly comfortable" with carrying some debt.
Yet some of the younger set report being very relaxed when it comes to managing debt, with one in four people in this study picking "very comfortable" when asked about their overall debt comfort level.
But wait, there are some differences
While the younger generations do have a lot in common they do have some differences, with the study finding that Gen Z could use more financial education and information, especially when it comes to their credit scores. Just 42% had a rough idea of what their credit score was versus 73% of their older counterparts.
They also admit that when it comes to deciding whether or not to apply for credit cards online or in the store, they could use more information.
The study took place in September of 2017 and was carried out by Survata, an independent research firm. They interviewed 1,004 adults, between the ages of 18-54 living in the United States.