The content is accurate at the time of publication and is subject to change.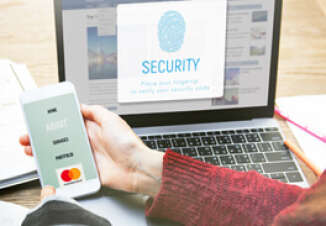 MasterCard has inked a deal to acquire NuData Security, a global technology company. NuData specializes in assisting companies and business with fighting both online and mobile fraud by using biometric and session-based technology. For MasterCard this new acquisition gives them more ways to protect their customer data and increase the security of the Internet of Things system from cyber crime.
The Internet of Things enables day-to-day items to be transformed into smart devices whether that is internet enabled running shoes, jewelry and appliances, or anything else. According to MasterCard it's estimated that 50 billion smart devices will be in use around the world by 2020.
With this kind of connectivity in play now and in the future, security is imperative. "Securing all payments today and tomorrow remains a top priority for MasterCard," said Ajay Bhalla, president of enterprise risk and security for MasterCard.
"The addition of NuData will build on our layered security strategy to safeguard each and every transaction across the globe. The combination of session and biometric information will provide even richer context around potential cyber and device-specific threats, enabling us to deliver even greater trust and peace of mind."
What NuData brings to the cyber table
NuDetect, NuData's flagship product, lets the system weed out authentic users from potential fraudulent ones, based on online, mobile app and smartphone usage and interactions.
The interactions that are deemed to be high risk are flagged, and the system then proceeds to assess, score and learn from each of these transactions whether they are made via a mobile device or online thereby allowing issuers and merchants to authorize transactions in real time.
Excitement in the air
With NuData's technology, MasterCard will be able to up the ante when it comes to security, adding it to their arsenal of already existing fraud management and security systems providing device-level security and authentication.
For NuData this agreement signals more opportunities too. "We're excited to join the Mastercard family," said Michel Giasson, chief executive officer, NuData. "For nearly a decade, we've worked to develop innovative solutions to help transform the way banks and merchants digitally interact with consumers. Those efforts will continue and accelerate through our collective enhanced capabilities to secure the digital landscape, while offering an enhanced user experience."