The content is accurate at the time of publication and is subject to change.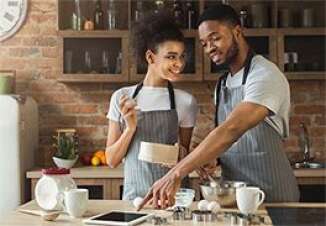 Small businesses often need additional services when it comes to running their digital operations and this is something Mastercard knows well. In keeping with this theme, they offer businesses access to a wide array of services to help them meet their goals via the Mastercard small business program - and they have now added some new Salesforce benefits into the mix. These new benefits will be available via Mastercard Business World Elite and Mastercard Business networks in the United States.
Intuit has also come on board, and the addition of both platforms is seen as upping the ante when it comes to Mastercard's business offerings. "Every business is different. Small business owners seek freedom and flexibility. However, they need tailored platforms and services that help them enhance how they run their business and address their individual needs," said Ginger Siegel, head of small business, Mastercard.
"We are excited to further build on our small business benefit program together with partnerships like Intuit and Itemize, and now Salesforce, to deliver digital solutions that meet the needs of small business owners today and grow with them in smart, innovative and efficient ways tomorrow," he added.
Getting Salesforce Essentials
Mastercard Small Business cardholders will be able to use Salesforce tools so they can leverage key tools that will lend them a helping hand when it comes to their digital operations. What areas will they help in? They can get assistance in everything from digital and technology enablement to finding new customers.
Mastercard Business Card customers can access these tools via the Salesforce app, which will cost them $9.99 per user/month. The app will offer them both sales support and customer support tools designed especially for small businesses. "Customers love small businesses for the personal experiences they offer but it becomes more challenging to know the details of each and every customer as that business grows. That's where a customer relationship management solution becomes key," said Marie Rosecrans, SVP, Salesforce Essentials and SMB.
"Mastercard has a relentless focus on small businesses and we are delighted to extend Salesforce Essentials to Mastercard Business customers, empowering them to grow their businesses," she added.
People looking for more information about Salesforce Essentials can visit the website.