The content is accurate at the time of publication and is subject to change.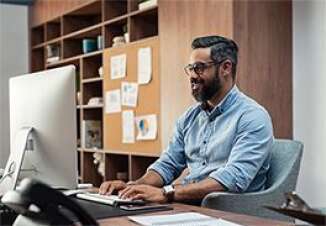 Mastercard and OpenText, a developer of information management software, are partnering up to help businesses increase their fiscal productivity when navigating global supply chains. Initially, they are rolling out this new software to the automotive industry to help them boost their overall speed, compliance, and security in key areas, which includes business information, payments, and financing.
What does this mean for companies? The system will facilitate integrated payments, as well as improve the management of vendor data. This will help suppliers manage their level of risk more effectively, speed up cash flow for outstanding invoices, and increase security for financial transactions.
All of which is seen by both companies as a way to make life easier for businesses. "Digitizing and simplifying supply chain-related finance processes can ease global trading operations across industries and unlock opportunities for suppliers at every level to do business with enterprise buyers more efficiently," said Claire Thompson, Executive Vice President of Enterprise Partnerships at Mastercard.
"We are excited OpenText is partnering with Mastercard to integrate our digital platforms together to allow companies to quickly identify and vet business relationships and make the end-to-end payments process even simpler," she added.
Spot financing on the table too
The new system by Mastercard and OpenText will also give businesses that are already in the OpenText Business Network a way to access spot financing. How does this work? They get access to the financing via the Mastercard Track B2B global trade enablement platform. The system will then use the OpenText Supplier Portal, the OpenText Identity Portal, and the OpenText IoT Platform to facilitate the financing. These portals are already incorporated with Mastercard's fiscal partners.
Overall this partnership is seen as a way to give automotive businesses a great deal of value. "High-performance supply chains build agility and flexibility into production and fulfillment," said Mark J. Barrenechea, OpenText CEO & CTO.
"This calls for the digitization of processes across the network. OpenText is pleased to partner with Mastercard to help automotive enterprises transform finance related information flows, eliminate friction in the trading process and conduct mutually beneficial transactions with the right suppliers at the right time to meet and exceed production goals," he added.
OpenText and the Automotive industry
It is important to note that the OpenText Supplier Portal is integrated into the OpenText Business Network. This network already links to 92% of the suppliers that appeared in the Automotive News 2019 Top 100 Suppliers.